Don Schick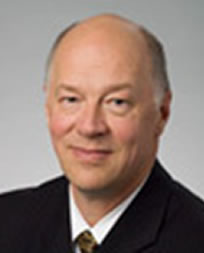 Don is the passionate Founder and executive visionary behind Strata Health since its beginning in 2001.
With a record of consistent business success spanning 35 years, Don's career includes executive responsibilities within global leaders Procter & Gamble and PepsiCo prior to launching his entrepreneurial career. In 1988, Don co-founded Carlyle Computer Products Ltd. which was twice named one of Canada's 50 Best Managed Companies prior to being acquired by Boise Cascade Corporation.
Don's organizations are consistently known for delivering cultures focused to delivering on strong strategy, living to high ethical standards; all while displaying a passion for client service.
Don has been a guest lecturer at Simon Fraser University and at the British Columbia Institute of Technology. He has addressed the Canadian COACH eHealth Conference, the UK Trade eHealth Expo at Cambridge University, and the Australian National eHealth Symposium in Brisbane.
Don – a British Columbia Top 40 Under 40 recipient, graduated from the University of Winnipeg with a BSc Hons and is a long-time resident of Vancouver, British Columbia where he lives with his wife, Linda.